~* Crafts Gallery Page 54 *~

MORE PAGES:
|115| |114| |113| |112| |111| |110| |109| |108| |107| |106|
|105| |104| |103| |102| |101| |100| |99| |98| |97| |96| |95| |94| |93| |92| |91|
|90| |89| |88| |87| |86| |85| |84| |83| |82| |81| |80| |79| |78| |77| |76|
|75| |74| |73| |72| |71| |70| |69| |68| |67| |66| |65| |64| |63| |62| |61|
|60| |59| |58| |57| |56| |55| |54| |53| |52| |51| |50| |49| |48| |47| |46|
|45| |44| |43| |42| |41| |40| |39| |38| |37| |36| |35| |34| |33| |32| |31|
|30| |29| |28| |27| |26| |25| |24| |23| |22| |21| |20| |19| |18| |17| |16|
|15| |14| |13| |12| |11| |10| |9| |8| |7| |6| |5| |4| |3| |2| |1| [Main]



Barbara Clooney, UK, created this adorable Valentine's Day card.
She used graphics from 'CC6: Hedgehogs' and 'CC19: Love/Valentine'.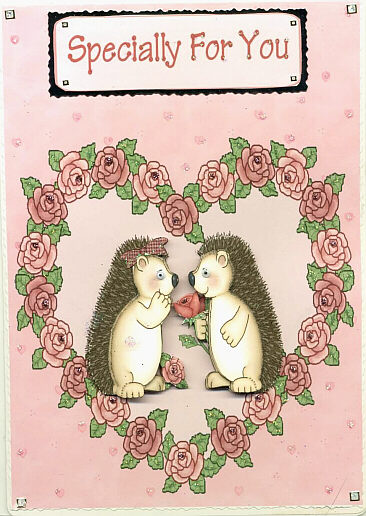 Isn't this a cute idea? Sara Narveby, Sweden, has created this poster using the paper piecing technique. Her daughter gets to add tiny frogs to it on the days when she has brushed her teeth twice. :-)

Sara used the 'Frog' pattern (see 'Free patterns' in menu).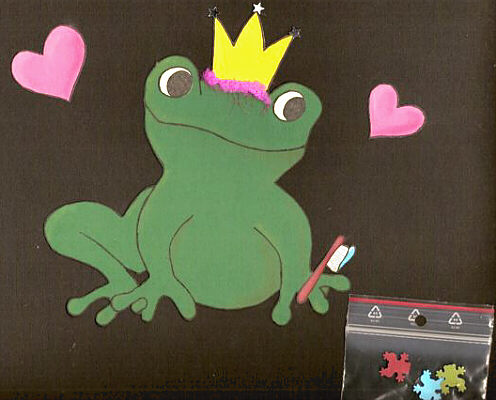 ------------
Copyright © 1997 - 2023 Helena Normark/Graphic Garden®.
Please note that the graphics used to decorate this site are my personal property.